Civil Law and Inheritance

Commercial Law
Commercial Companies Law
Family and Custody Law

Dept Collection

Labour Law
Social Insurances Law
About Us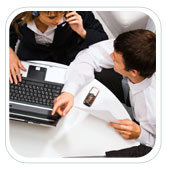 The Law Office of Legal Counsels Alicja Kowalik, Waldemar Drobnikowski Spółka Cywilna in Częstochowa has been rendering comprehensive legal services for entities, both Polish and foreign, conducting business activity, as well as for physical persons, who do not conduct business activity. We have especially much experience in debt collection and proceedings before common courts and tax and revenue offices. As one of few this type offices, we also deal with cases regarding social insurances.
The Law Office of Legal Counsels, within legal assistance, offers legal consultancy, as well as draws legal opinions, develops projects of contracts, participates in negotiations and represents its customers in court proceedings, enforcement and administrative proceedings.
Employees of the Office are legal counsels with many years of professional experience, who are entered to the list of legal counsels maintained by the District Chamber of Legal Counsels in Opole.The Law Office of Legal Counsels adjusts to expectations and needs of customers, who are reliably informed upon status of the case at each stage of the proceedings.
The objective of the Office is to ensure best quality legal services to each and every customer, thus we cooperate with tax advisors, notary publics, patent agents and sworn ranslators. Any case entrusted to the Law Office of Legal Counsels is analyzed individually with full engagement and care about protection of our customers' business activities.

© Copyright 2011

Designed by:
Optikom-Bis